Community Profile

Treasure Geeks
Fanfiction/art + discussion about Ben/Riley from National Treasure
Free Account
Created on 2017-04-14 07:35:51 (#3071864), last updated 2017-04-16 (22 weeks ago)
1,895 comments received
278 Journal Entries, 236 Tags, 0 Memories, 1 Icon

About

Mini Bio
This is a community for the film
National Treasure
. Its main focus in on fanfiction, fanart and dicussion of the pairing Ben/Riley. Please don't post fiction/art/discussion if they are not related to this pairing. Thank you.
WARNING:
This site may contain material not suitable for children or anyone under the age of 18.
Rules:
1. Live and let live.
2. Please
tag your posts
3. All adult content must be placed
behind a cut
.
Tags:
Please tag all entries, whether they're fanart, fanfics, icons or just plain discussion posts. Fanfics should be tagged with "author: (username)", "fanfic rated: (g-nc17)" and "fanfic: (title)". Fanart should be tagged with "art: (ben, riley, ben/riley etc.) "author: (name)" and "art rated: (g-nc17)". Thank you all in advance. :]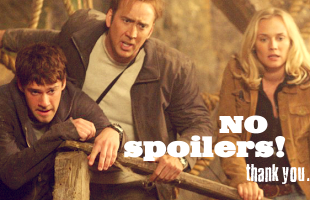 Temporary Rule: Many of us are still waiting for Book of Secrets to come out, but in light of the recent US start of the second National Treasure movie,
all spoilers for Book of Secrets have to be placed under a cut.
And please include the appropriate warnings when posting
Book of Secrets
-inspired fic or art.
Thank you.
Affiliates:
-
nt_icontest

-
riley_abigail
- for all the Riley/Abigail fans out there.
-
smallfandomfest
- because small fandoms need love, too.
-
smallfandomflsh
- Small Fandom Flash Fiction
Layout:
CSS Stylesheet by
wurlocke
(
find it here
)
Header by
seraphina_snape

Connect
abigail chase
, ben gates,
ben/riley
, book of secrets,
diane kruger
,
fanfiction
, ian howe,
justin bartha
,
national treasure
,
nicholas cage
,
riley poole
,
riley/ben
,
sean bean
,
slash
,
the declaration of independence
,
treasure hunting
,
treasures
,
writing
Administrators

Linking
To link to this user, copy this code:
On Dreamwidth:
Elsewhere: